Time & Space is a full-service advertising agency that specializes in providing marketing solutions to various clients that not only increase market share but also generate revenue. From brand awareness to targeted campaigns and marketing solutions along with media buying and product promotion, Time & Space Media is the source of premium marketing strategies in the market. For the last decade, we have evolved our services with the unstoppable advancement of digital and social media mediums to provide YouTube management and marketing services to help businesses turn their YouTube channel into business growth driver and improve their online presence.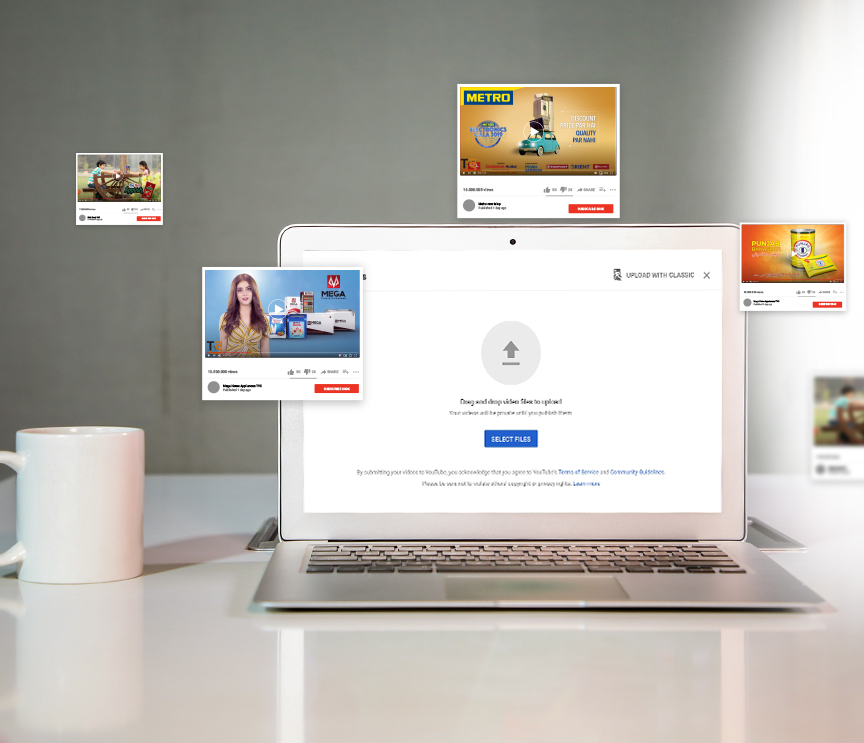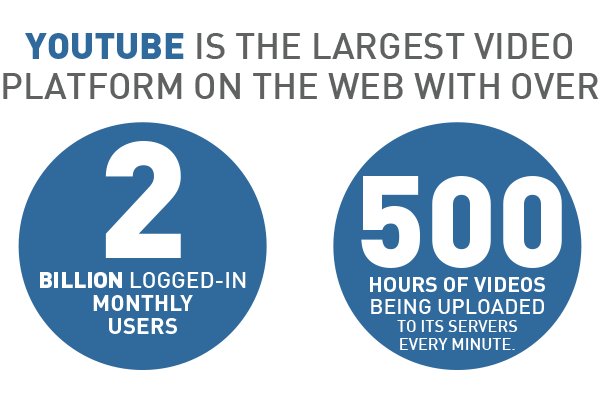 It offers businesses the opportunity to reach a wider audience and serves as a way to get the word out about their products and services. YouTube also acts as the second largest search engine after Google thus can help businesses in improving SEO.
At Time and Space Media, we are blazingly fast and responsive to your marketing needs and can help you get the most out of your YouTube channel. Our team of video producers, writers, editors, and strategists are uniquely positioned to help you design and deploy strategies that turn the YouTube channel into a business growth driver. By combining quality video production, effective promotion, and distribution we help you to improve brand recognition, increase customer base, and improve brand SEO.
At Time and Space Media, our social media managers, strategists, and consultants work together to deliver a full suite of YouTube management and marketing services. Our services include:
CREATING A YOUTUBE CHANNEL
DEVELOPING A STRATEGY TO IMPROVE THE WATCH TIME, IMPRESSIONS, REACH, AND ENGAGEMENT
CREATING VIDEOS
ENGAGING SUBSCRIBERS
PROVIDING ONGOING REPORTING.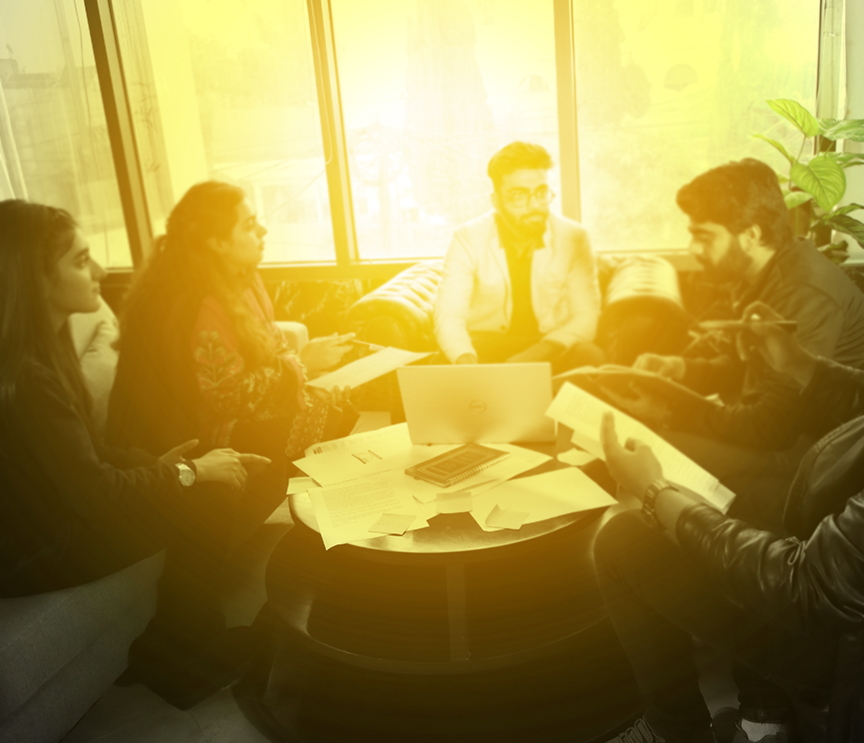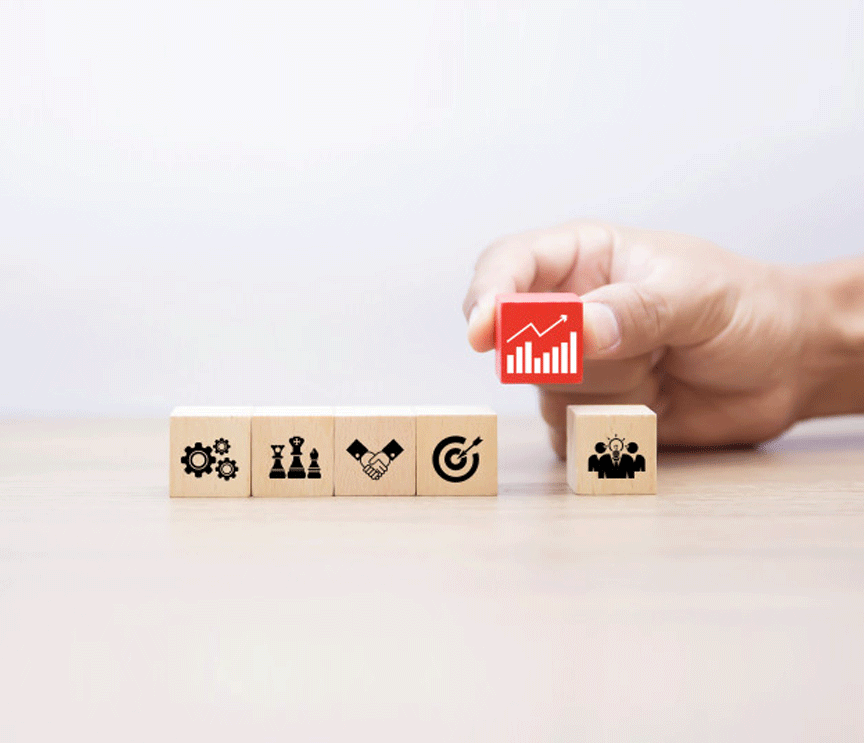 Our social media strategists and consultants work to design a winning strategy for your YouTube channel. We start by analyzing your current branding message, your target audience, identify Funnel Position, and research about competitors, and design a strategy to reach your most valuable customers and prompt them to take action.
At Time and Space Media, our team of scriptwriters, producers, and videographers, voice-over artists, graphic designers, and editors capture the emotion and value behind your brand and create well-curated videos that leave a lasting impression on your targeted audience and prompt them to take action. We offer
ANIMATED VIDEOS
WEB SERIES
PRODUCE DEMOS
CORPORATE PROMOS
VOX POPS
EXPLAINER VIDEOS
VIDEO BLOGS
VIDEO TESTIMONIALS
EVENT COVERAGE VIDEOS
HOW TO DO VIDEOS
WHITEBOARD VIDEOS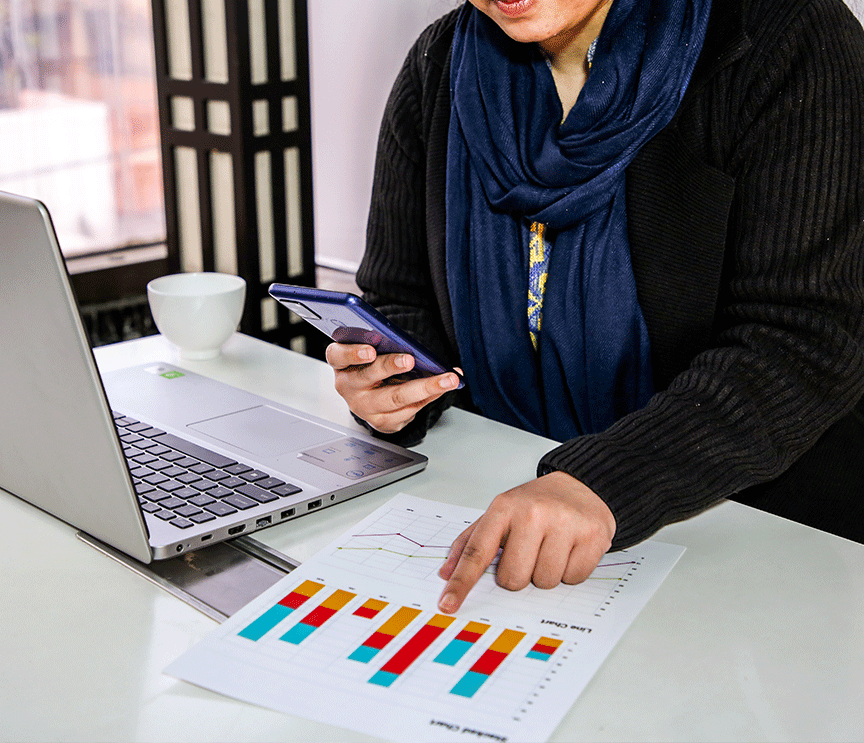 SEO RANKING AND
OPTIMIZATION:
We work on YouTube backlinks and keywords optimization to make your content, video, and channel rank higher based on native and relevance factors. Our social media specialists focus on YouTube optimization tactics like the inclusion of keywords, curating playlists, promoting videos across social media and email, and engaging channel subscribers. Meanwhile, the videographers work on video optimization with editing techniques to keep the viewers engaged till the last frame. We make sure to track key metrics every step of the way to quickly pivot our marketing strategy as needed.
VIDEO DESCRIPTION
COPYWRITING
Our social media mavens understand the importance of video descriptions as a ranking factor for the videos on YouTube and Google. They collaborate with content writers to create Keyword optimized video descriptions, focusing on the length of descriptions, the inclusion of primary and secondary keywords, link placement, and other factors that effects a video's ranking. We also offer keyword-optimized landing pages to embed your YouTube content to make it more discoverable through Google, thus improving lead generation and increasing conversions.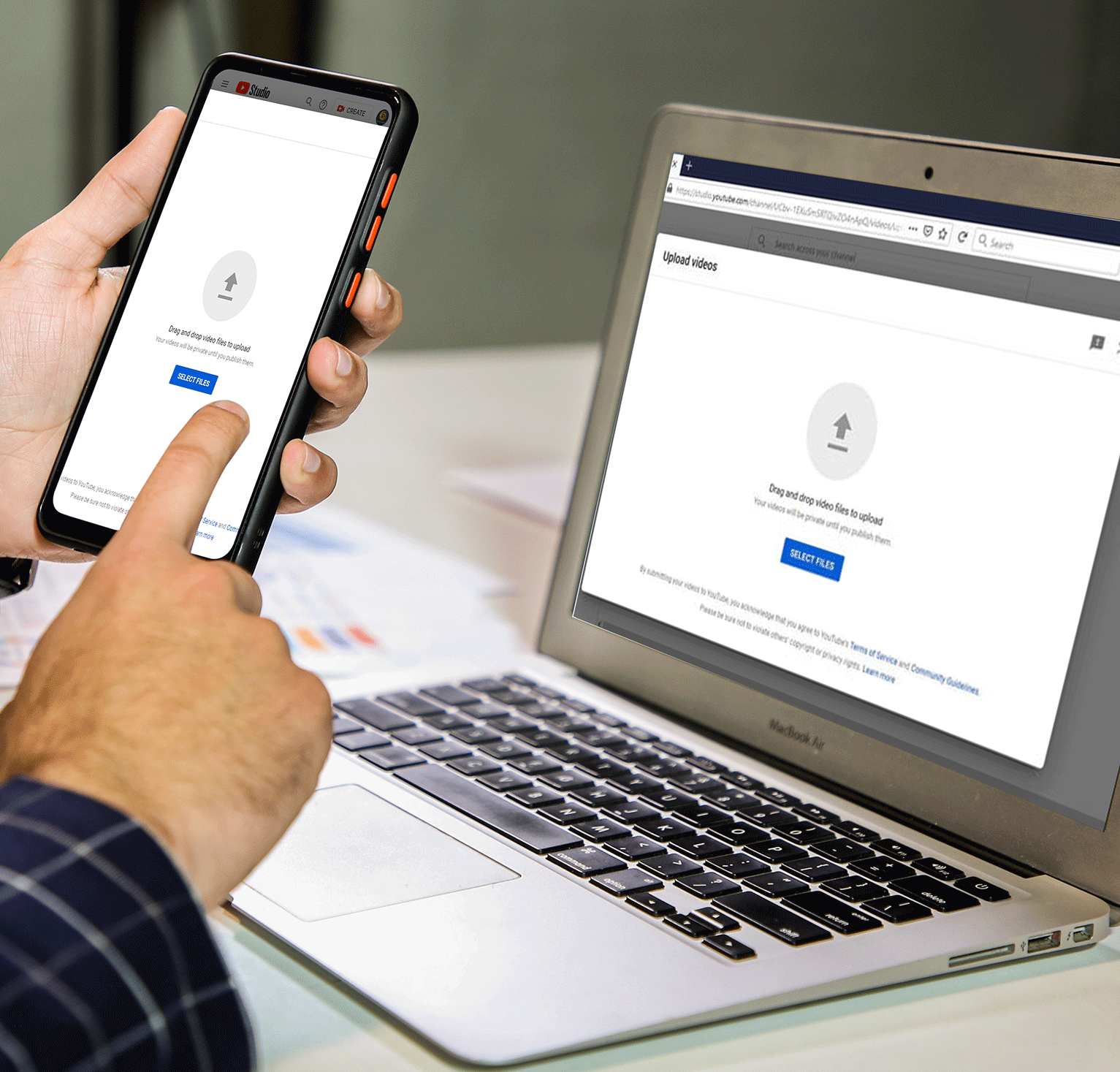 At Time and Space Media, we not only help in the video creation and writing descriptions but also help you in video syndication and management of your YouTube Ad campaigns. We can strategize script, produce and edit your YouTube Ad. Our team can help you in refining your target audience, cost-per-view bidding process, and choosing the ideal ad format according to your budget and, more.
YOUTUBE MANAGEMENT
AND ADVERTISING SERVICES
WE HAVE CUSTOMIZED MONTHLY AND ROLLING
YOUTUBE MANAGEMENT PACKAGES,
AS WELL AS CUSTOM QUOTED SERVICES FOR CREATING
WHATEVER YOU MIGHT NEED IN WAY OF FUELING YOUR BUSINESS.
BECOME A SUCCESSFUL STORY
WITH TIME AND SPACE MEDIA!