The olive valley is a collaborated project between Gov. of Pakistan and USAID executed in Potohar region. We worked very closely with the public sector and USAID throughout the project to make it successful by facilitating them through conception and dissemination of the message.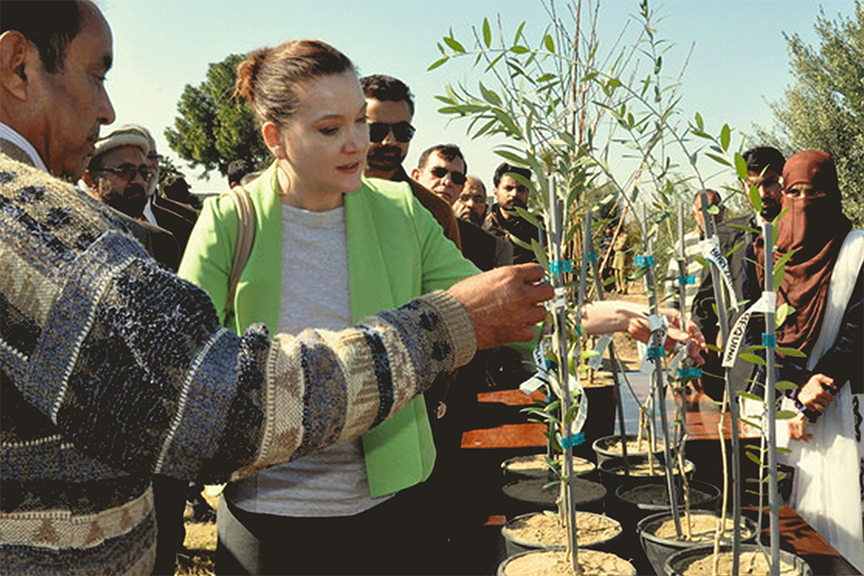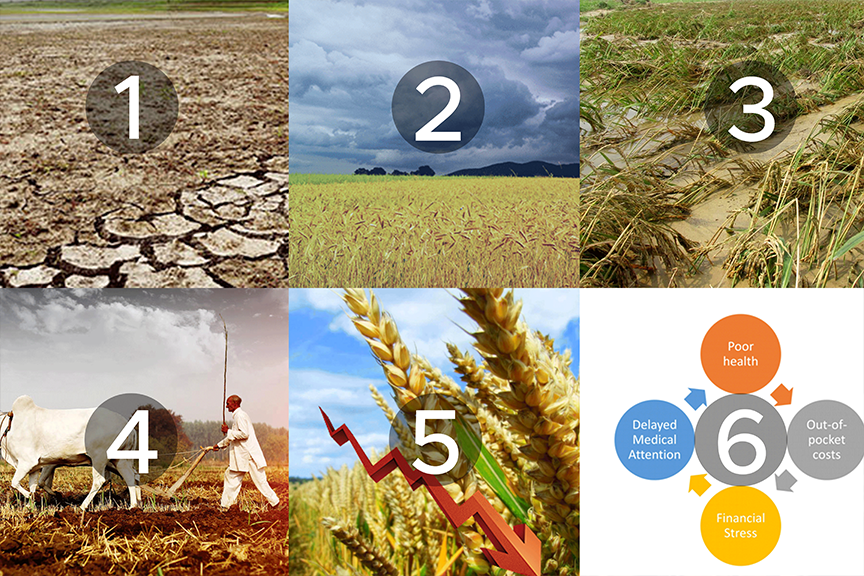 Brief research had to be conducted before the execution process. The scope of research was the identification of potential farmers and influencers, understanding their ways of life, to enact an integrated communication strategy with stipulated deliverables. The findings of community habits and other facts were supportive in other dimensions of the communication strategy deliverables.
Some key findings of the research about the Olive area Region and Farmer's community are as follows:
Mostly area covers eroded land which isn't suitable for many crops
Seasonal growth of crops was dependent on precipitation pattern.
No proper water storage system was available.
Farmers are dependent upon agriculture for their bread and butter.
Per capita income of the area is extremely low.
Farmer community was facing the worst economic, financial, physical and mental health crises.
Research Conducted by BARI
Olive Oil Extraction Units are proposed to be located in Potohar region which is a large plateau region in north-eastern Pakistan covering an area of 8,592 square miles. It has been identified to be suitable for olive production because of its favourable climate and ideal topography. The proposed planting area covers 15,100 acres, where 2,038,500 olive saplings will eventually be planted.
The project was initiated based on comprehensive research conducted by Barani Agriculture Research Institute (BARI). The major finding of the said research concludes that Olive trees are sustainable in the chosen land and it is a profitable business for the deprived farmer community. The productive age of an Olive tree can be more than 250 years and it can grow on barren and rain-fed (Barani) lands.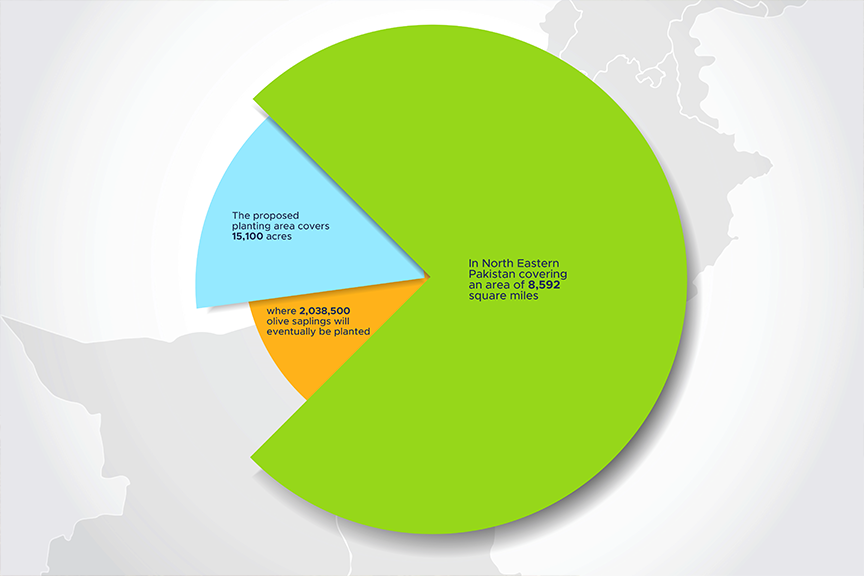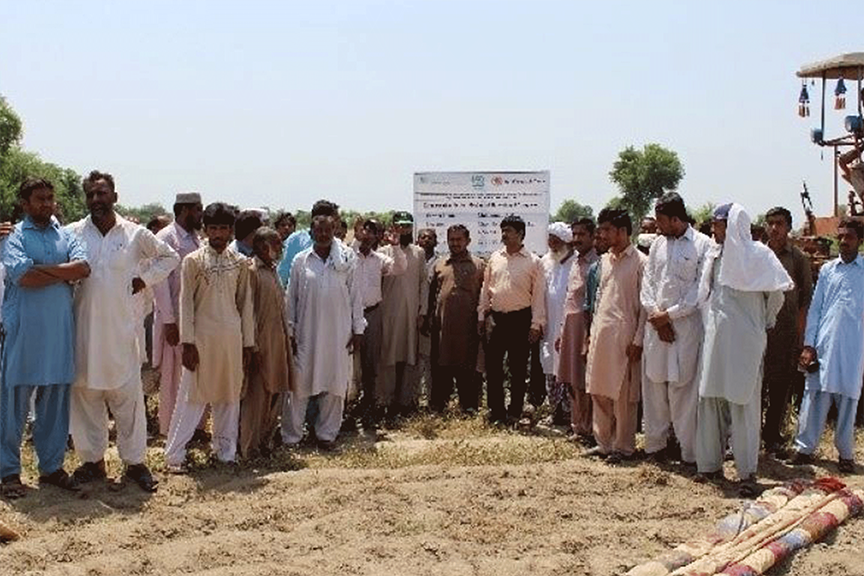 We coordinated with Gop, Unicef, PEEF and BARI for an ideating communication strategy to dissemination project message to the farmers and landlords to initiate a behaviour change. We went to the geographically selected areas, met with community motivators and farmers for the conception and successful execution of the project through following deliverables.
Arrangements and management of seminars
Scripting, conceptualization, shooting and post-production of a documentary
Electronic Media campaign
Print Campaign
Once the land is identified and tested, farmers were convinced about the economic and financial viability of the olive trees. Farmers were taught about the cultivation process. The major Landlords of the area were involved in the process.
Collection of the Farmer's database in the area.
Free training for farmers.
Equipped farmers with adequate irrigation capitals to upkeep olive orchard.
The subsidy has been granted to manage irrigation resources.
Free olive sapling was provided
Machinery was provided for extracting oil.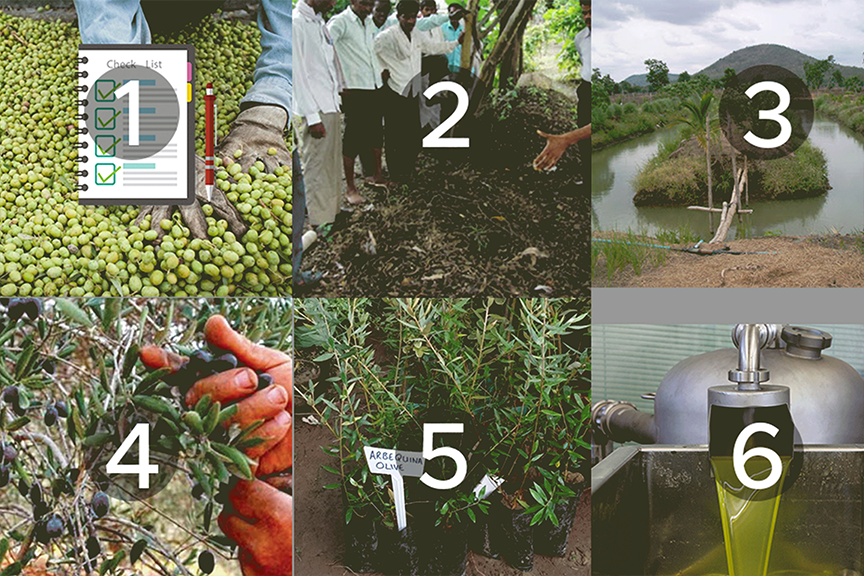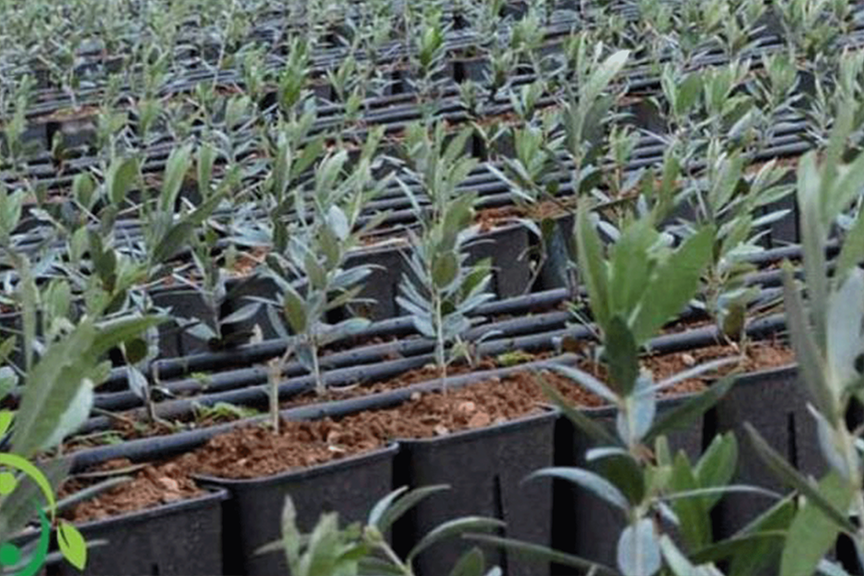 Two methods of propagation were approved for indigenous plants development, cuttings and air layering. A total of 236903 cuttings and 109200 air layering of known olive cultivars were planted in green tunnels for propagation purpose. The project has completed Plantation of 280004 plants in different districts of Punjab, Khyber Pakhtunkhwa, Baluchistan and FATA covering a total of 2800 acres/ 1133 hectares under the project.
Farmers can sale these cultivated olives in litres. On average farmer could earn Rs 300,000 by growing olive on a hectare. In addition to this, farmers were incentivized with water source development and drip irrigation system to flourish their crops.
Under this project, twenty-one training on different aspects of olive was conducted which benefitted 901 farmers, and NGO people.
The training in Barani addressed Olive Orchard Establishment, Olive Production Technology, olive oil extraction, Olive orchard management, Nursery Establishment & Value Addition, Integrated Pest Management in Olives, Table olive and Value addition techniques in olive.
Training at Bari was conducted by Italian olive scientists for olive pruning and micro breeding. Representatives of numerous countries such as Tunisia, Morroco, Kenya, Nigeria, Sudan and Mauritius also visited BARI Chakwal.
Barani Agricultural Research institute is utilizing all resources to make Pothohar an olive valley and in this connection technical training is being imparted to farmers besides provision of two million free olive plants. Relevant authorities are being directed to document the olive varieties that have good yielding capacity and improve good relations with the research institutes of Spain Agriculture Department and other countries so that healthier market could be guaranteed for the olive cultivators in the coming years.